Great Smoky Mountains National Park was established as a National Park in the 1930 through the efforts of over a dozen people who invested time, money, and no small amount of love into seeing the park founded and then seeing it grow into what we know it as today.
Why Choose Great Smoky Mountains?
The Great Smoky Mountains is a giant park, full to bursting with wildlife, hiking trails, gorgeous views, and beautiful campgrounds. The park was originally founded in the 1930's and is in both North Carolina and Tennessee.
The park is open 24/7 and 365 days a year. While there are some road closures in the deepest parts of winter, most of the park is available year round.
What to do and see in Great Smoky Mountains
Hiking
The Smokies is considered one of the most beautiful places to hike in America. Access to hiking trails for all skill levels is all year, though some may require additional gear in the winter. Many of the hiking trails include scenic areas, meadows, and access to see and film wildlife such as the black bears that are native to the area.
There are tours and workshops available year round as well as ranger camps for all ages. The schedules for these can always be found on the website or at the visitors center inside the park.
Fishing
There is a wealth of fishing to be had at the park! A fishing license is required from either Tennessee or North Carolina and you only need one license to be able to fish throughout the park.
Fishing is open year round in open waters and is allowed from a half hour before sunrise to a half hour after sunset. As always, we recommend you
check the website
to gather any other information you might need before casting out!
Where to Stay
The Smokies are widely considered one of the most RV friendly parks in the US!
They have camp grounds throughout the park with full electricity and water access. They have a full list of campsites
here, on their website
, and accept reservations in advance.
They discourage outside firewood and prefer for campers to use fallen wood from inside the park or heat treated wood bought locally. This is to keep invasive species out of the park and protect the local wildlife.
Getting to and Around The Great Smoky Mountains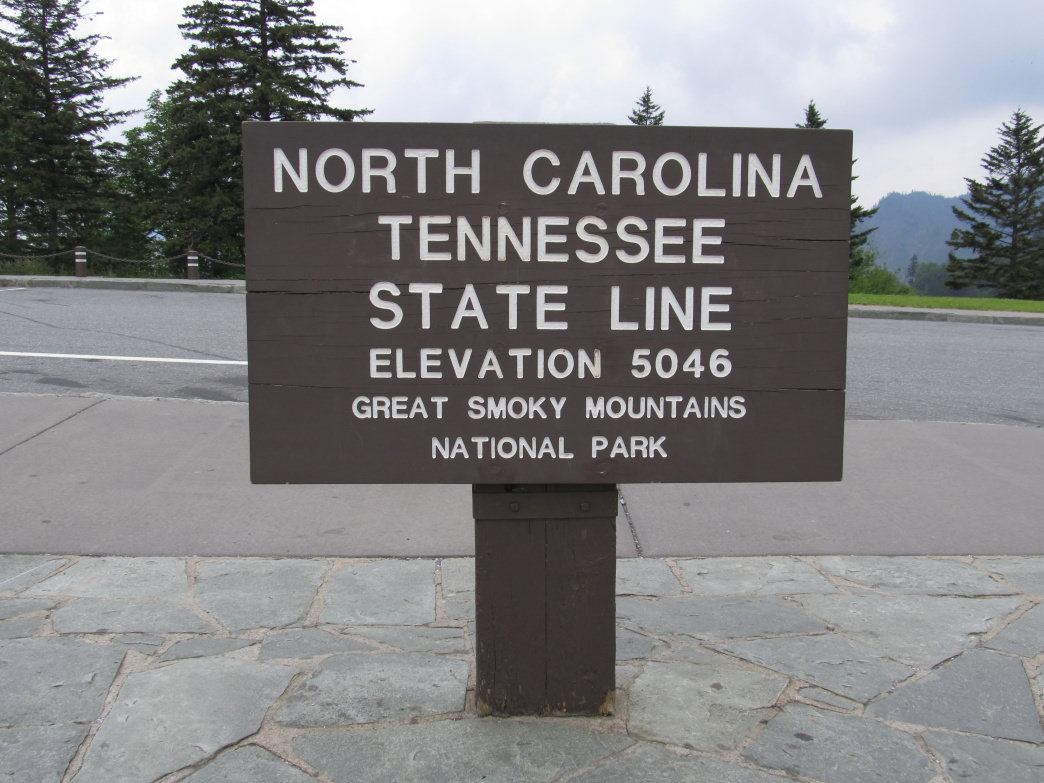 The Great Smoky Mountains National Park is located on the border of Tennessee and North Carolina, South East of Knoxville and North West of Asheville. There are entrances all around the park and many close to major interstate freeways.
Driving is the easiest way to get around the park, but would be best in a smaller vehicle than a full size RV. There are tours available as well as bicycle trails and rentals for those that would like to go sightseeing.
Things to Remember
Besides getting accommodations booked early and remembering your camera there are a few other things to keep in mind:
The Visitor's Center is always a good idea. In such a big and intricate park there's almost always a lot happening and updates you'll want to know about. Rangers can give tips for what to do during certain times during your visit.
Top attractions like hiking and horseback tours book up early, so get your tickets as early as you can!
Pack as if it will be every season while you're there. It's not uncommon for a warm day to turn into a chilly night, even in mid July.
Knoxville TN is a short drive away and absolutely worth a day or two of your trip!